Tradition. Loyalty. Service.
First Title has a legacy of providing responsive, prompt, and excellent service to Central Texas Property Owners.
Our Story
As you may know, the mayor of Waco has issued an order restricting the operations of certain types of businesses. Professional real estate services, including title companies, are defined as an Essential Businesses and may remain open.
First Title is open for business -- we will continue to accept new contracts, conduct closings as scheduled, and continue to provide all title services to our customers. However, we are currently altering some of our business procedures to fulfil First Title's top priority of taking care of our Customers.
Read More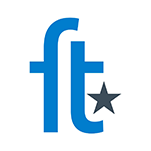 Think Wisely. Choose First.
We approach every day with a mission to provide exceptional, prompt service in meeting the title insurance needs of our residential and commercial customers. Experience the difference; choose First.



We Are Your Title Experts
Our loyal team stands ready to put decades of experience, superior customer service, and dedication to the community to work.